Blog
---
[catlist id=7 template=default numberposts=-5 content=yes]
Minimum Order Required
This site has a minimum order requirement of $250. If you're interested in a retail quantity, please visit
www.reeddiffusers.org
Testimonials
We just received my new order today and we love everything (especially the recycled glass bottles)! Your company has quality products and great customer service. Thank you again!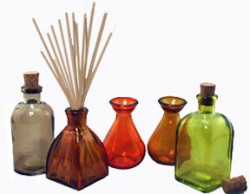 Contact Us
V. I. Reed & Cane, Inc. 3602 D St.
Omaha NE 68107
Our warehouse in Omaha is not open to the public.
Phone - 9 AM to 5 PM Central Time Zone - Monday through Friday
1-800-852-0025
1 402-932-2445
FAX 561-828-5968
Customer Service: [email protected]
Contact Us
[contact-form-7 id="40"]
© Copyright Wholesale Reed Diffusers