Private Label Reed Diffuser Oils

16 oz. = 1 PINT 32 oz. = 1 QUART 4 quarts = 1 GALLON

1 pint $22.46; 1 quart $29.95; 1 gallon $99.95
(If you're buying 9+ gallons, click here to order with gallons discount.)

We are happy to use your Logo or private label image AT NO EXTRA CHARGE!

Our Reed Diffuser Oils are created to our high standards by fragrance labs in the USA. They contain NO DPG, NO Alcohol, NO Phthalates! These are strong and long-lasting products. Your customers will love them and return for more!
When you order bottled Reed Diffuser Oils from this site (shown at right), we'll replace our LOUIE logo with YOUR LOGO at absolutely no extra charge!
Sell bottles of Reed Diffuser Oil in your store shelf with Your Logo for maximum branding! Read ordered instructions below.
---
To have YOUR LOGO or TEXT printed on the bottles in place of our LOUIE brand:

1. Place your order on this site as usual.

2. In the Shopping Cart's blank form space, tell us to use your Logo on the bottle labels.

3. Tell us what you'd like printed in the single line of address info.

4. After ordering, send us your 300+ dpi Logo artwork as an email attachment to [email protected].
.jpgs or .pdfs are best.
---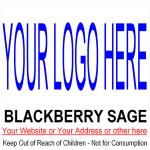 Or, if you'd like No oil image- we can remove the oil photo so that your Logo is the predominant artwork, as shown at left.
If you have any questions at all about this, please email us at [email protected]

Scroll down to order oils by SIZE: Pint, Quart and Gallon.

Or, you can order from the Reed Diffuser Oils page. Be sure to tell us that you would like Free Private Labels on your order. There is a message form in the Shopping cart.